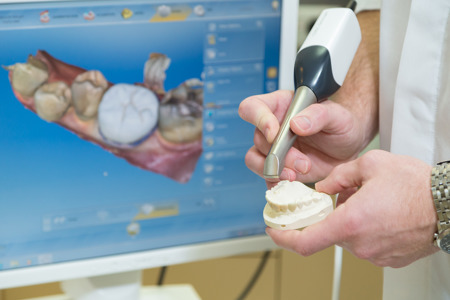 Cerec is a high tech CAD/CAM system allowing us to manufacture high quality ceramic porcelain restorations on site and in a single visit. This 'state of the art' technology has revolutionised the dental industry and Hyde Park Dental is proud to not only be able to provide this form of digital dentistry but also has been a provider of Cerec for over 20 years and was one of the fist practices in Adelaide to incorporate this into it's treatment regime.
Cerec porcelain restorations are the number one choice of material for our dentists. In days gone by, providing porcelain fillings meant two visits spaced out over 2 weeks, however now with this technology we are able to provide a far superior option, all in a single visit.

Why Choose Cerec
Amalgam (metal mercury) filling removal
Replacement of old fractured tooth/fillings
Improve asthetics
Decay removal
Single Visit
Procedure
As with most procedures, once the anaesthetic is administed and taken effect your dentist will spend a few minutes preparing the tooth for the desired restoration. Once this is complete a 3D digital image is taken of the prepared tooth and the surrounding structures onto the Cerec computer system. Now it's your time to relax, move about, read the paper, lay back and watch the ceiling mounted television or simply watch as the dentist designs your new restoration. Once happy with the design proposal a high quality porcelain block is chosen for the colour and size of your tooth and placed into the Cerec milling unit, where robotic drill arms cut the ceramic block into the desired restoration.
After approximately 10 minutes of milling time your custom Cerec porcelain restoration is ready for the next stage. The inlay is checked for fit, shade and contact, before being finally cemented and polished.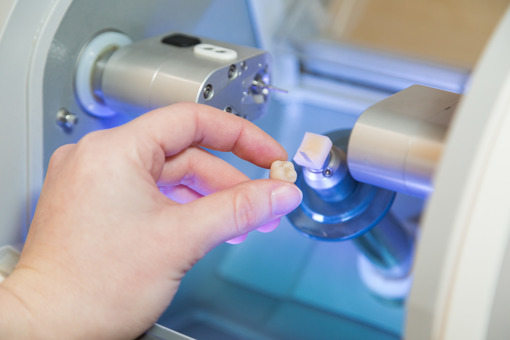 Post Operative Care
Once your Cerec porcelain restoration is cemented and polished the treatment phase is complete and you can eat and drink straight away.
If you think Cerec Porcelain treatment is for you or would like further information please contact our rooms direct on 8272 4855